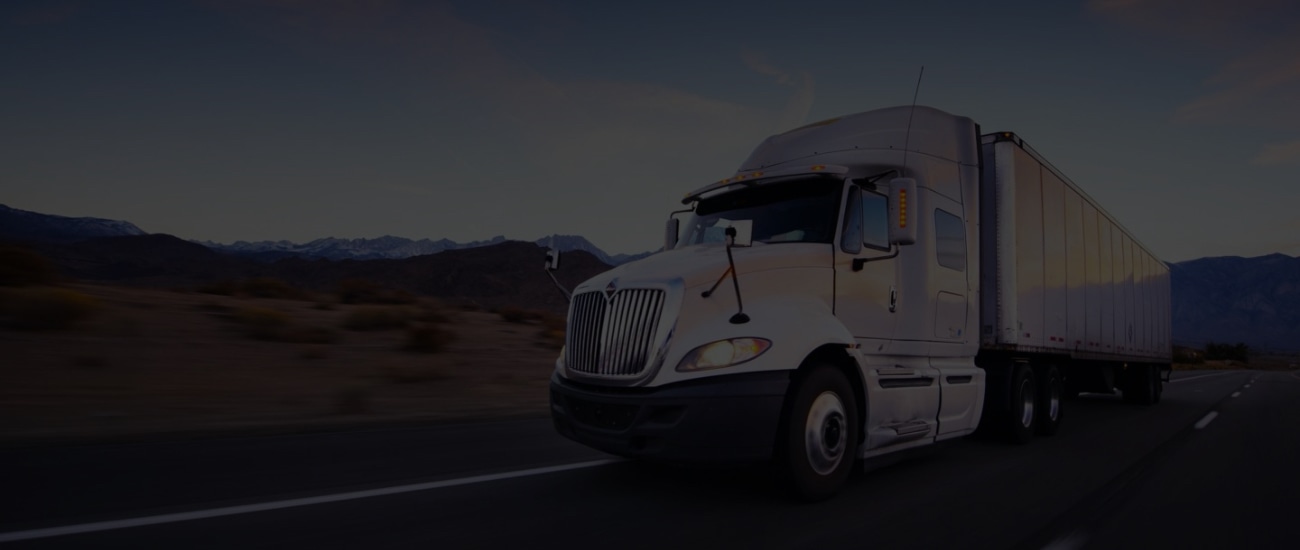 TRAC LEASES
Combine the advantages of leasing with ownership options.
A Regents' terminal rental adjustment clause lease (TRAC) combines all the advantages of leasing while retaining many of the upsides of ownership including the option to purchase the equipment at the end of the lease term. When your Regents' TRAC Lease ends, you have the option to:
Purchase the equipment at the end of the lease term at a pre-determined residual agreed to when the lease starts, or…
Opt to continue to lease the equipment at a reduced rate with payments based on the residual value amount, or…
Simply return the equipment to Regents.
Depending on your cash flow needs, you can select a higher end-of-term residual amount for a lower monthly payment, or keep the end-of-term residual lower to pay more through the stream of payments. This flexibility of payment options makes the TRAC Lease attractive to any business trying to improve their financial performance ratios and better manage their liquidity position and cash flows.
Features & Benefits
Commercial equipment financing through TRAC Leases
 Tax Benefits:
Off-Balance Sheet
With off-balance sheet financing, qualifying payments on a Regents True Tax Lease are up to 100% deductible as an operating expense as opposed to only being able to deduct depreciation and interest.
 100% Financing
Options
At Regents, we understand that financing may be needed for associated project costs, including soft costs such as installation, design fees, software, delivery, training, etc. – costs that many banks cannot or will not cover.
Progress
Payments
Under Section 179, the entire cost of the qualifying equipment may be written off the year it is purchased and put into use. The client may opt to own the equipment after the lease is up (at a low pre-negotiated price). This is one of the benefits of working with a professional in the equipment leasing industry.
Avoid Bank
Restrictions
Avoid blanket liens, restrictive covenants, rate escalator clauses, compensating balance requirements, or other typical surprises in traditional lending restrictions all while improving financial and internal performance ratios.
Lower Financing Costs
Lower costs with no hidden charges, non-utilization fines or fees in fine print. Converting variable debt to fixed rate financing hedges against inflation and rising interest rates as payments remain the same for the term of the contract.
3 step process
Regents Capital streamlines the process to get your commercial equipment financing faster
Review
We review credit application and other related materials, equipment residual values and business goals.
Approval
We structure the transaction and with approval by both parties, final documentation commences.
Funding
Regents funds the equipment and manages finance project scheduling, vendors and documentation as needed.
FREQUENTLY ASKED QUESTIONS
What Types of Equipment do you finance?
A Regents' TRAC Lease is generally used for "over-the-road" vehicles like trucks, tractors and trailers. However, Regents may be able to structure a TRAC lease to finance other types of commercial transportation equipment with moderate to high residual values, such as aircraft, rail and marine. Give us a call at (888) 901-4207 to talk to us about your specific business equipment needs and growth goals.
What About new, used or highly customized equipment?
Regents funds 100% of new equipment cost (+ most soft costs) and typically funds used and/or highly customized equipment up to 100% of FMV (depending on the pre-determined residual values). Give us a call at (888) 901-4207 to explore structures tailored to your specific business needs.
What terms do you offer?
Regents offers flexible terms from 24 to 72 months depending on the unique business needs of each client. Seasonal (Step or Skip), Monthly and Quarterly payment schedules are available, as are longer terms depending on the type of structure and the client's credit profile. In addition, depending on the type of lease, Regents offers custom buyout structures including $1 Buyouts and Fair Market Value (FMV) options and terms.
Can "Soft Costs" be included in our lease?
Regents is typically able to finance some of the soft costs, such as delivery or engineering/design fees, included in equipment transactions. Give us a call at 888.901.4207 to discuss your specific business needs.
What Documentation do i need to provide?
In most cases, Regents only requires a completed application, current interim statement and the last 3 audited or reviewed financial statements. If available, an equipment quote will help to speed along the review process.
On occasion, if audited or reviewed financial statements are not available, we have been able to secure funding with corporate bank statements or tax returns. Approvals are granted only on a case-by-case basis.
Who will service our account and be our point of contact?
Effective management of all transaction processes, schedules and documentation are provided by dedicated project teams that consist of an Account Executive, Account Manager, Documentation Manager, and Vice President of Credit as well as various specialists and administrative staff.
Who will service our account and be our point of contact?
Effective management of all transaction processes, schedules and documentation are provided by dedicated project teams that consist of an Account Executive, Account Manager, Documentation Manager, and Vice President of Credit as well as various specialists and administrative staff. Your team will always be available to you, which is just another reason we're the top choice for capital equipment leasing companies.
We have had the pleasure working with Regents Capital on multiple lease financing projects over the years. Their ability to finance our projects, including those with upwards of 50% soft costs continues to surprise us and surpass all others who have competed for our business in the past. Regents also secured funding for previous equipment purchases enabling us to hit our project deadlines; critical in our seasonal based business. Regents excels in project management often serving as our right hand by processing complex documentation, coordinating with our internal departments and multiple vendor management all while providing rapid funding. Many of the past projects commenced even before the equipment was delivered.
Our shared success has established a relationship of trust that extends well beyond business and we look forward to our future partnership with Regents."
Brooks M
Chief Financial Officer
We have engaged Regents Capital on over 18 equipment financing projects to date and look forward to working with them through many more as we continue to expand across the US. We have found the Regents team to be thoroughly reliable and responsive to our many diverse business needs including processing literally hundreds of invoices from both newly commissioned and established vendors. Regents even rewrote schedules to support our unique financial reporting requirements and improve our D/E ratios.
Regents commitment to our company has been steadfast; as is our commitment to work together for many prosperous years to come. We wholeheartedly recommend Regents to anyone in need of equipment financing and exceptional client service."
Chris K
Chief Financial Officer
Regents Capital have proven themselves to be absolutely reliable and responsive to our unique business needs. They moved quickly to secure financing for essential equipment despite very tight deadlines and the need to negotiate vendor payment requirements on our behalf. Their professional persistence paid off for both our companies' mutual benefit.
Regents efficiency and excellent client services are highly valued in our organization and we look to partner with them on many projects in the future. We highly recommend their services to anyone in need of equipment financing and/or vendor management."
Mandy C
President
The ability to secure funding for both our hard and soft assets (including software, custom graphics and installation) with one financing company, Regents, has made my job so much easier. In addition, Regents expertise with complex documentation and assistance with meeting legal requirements is something you don't fully appreciate until you are deep into the transaction. Having worked with many other financing companies over the years, I speak from experience when I say that Regent's is a cut above the rest.
I greatly appreciate the structuring expertise, flexibility and service that both Regents extends to our company and recommend Regents as a truly exceptional and unique equipment financing partner."
Art T
Owner
Regents has provided our company with outstanding service. We utilized their reimbursement program to monetize our recent equipment purchases applying the some of the new capital towards completion of our facilities security system. We were also able to lower our monthly payments, improve our liquidity and now have the dry powder we need to capitalize on growing demand from within the Construction industry.
We are very happy all around – no complaints. Regents will be the first I call the next time something comes through."
John H
Controller
As our industry has grown exponentially the past few years, we have looked to Regents Capital time and time again to provide the equipment financing we need to meet this demand. Regents ability to structure the terms and buyout options to our unique business needs, all while providing 100% financing (including heavy soft costs) is exceptional. Regents' project management was impressive as well, processing many invoices, and managing multiple vendors and payment schedules.
We very much appreciate Regents responsiveness, flexibility and attention to detail and highly recommend their services."
John M
President
Over the years Regents has provided us with exceptional project/vendor management, fantastic rates and very flexible terms. We've utilized their easy application program many times to quickly acquire equipment financing for a high number of low dollar valued assets that often need to be sent to multiple locations in a hurry. We trust Regents promise of rapid turnaround between us and our vendors and they always rise to the challenge.
While others may grow lax in customer service due to our many schedules and rapid funding requirements, Regents sees us as a client first and foremost. We value our relationship with Regents and expect to see many more transactions completed quickly and easily with them in the future."
Jason Z
Chief Financial Officer
Partnering with Regents Capital allowed us to focus on running our business.  They managed the vendor correspondence, coordinated delivery, and issued payments on our behalf.  The ease of doing business and the swift funding process is what has earned our future business."
Mary B
Controller
We have looked to Regents Capital for their financial expertise on a variety of equipment financing projects. Regents allowed us differentiate ourselves from our competition by allowing us to take advantage of new technologies specific to our industry.
Not only did Regents provide exceptional project management and rapid funding, their competitive rates were also very much appreciated. We look forward to a long and rewarding partnership."
Ken C
President
I'm not really known to be much of a wordsmith, so I'll not use too much fancy talk to tell you how wonderful the experience has been working with you two on this deal. You young ones have really impressed me. You guys have been quite a breath of fresh air as it goes in dealing with lenders aka bankers and the like. As I said before, I was so used to dealing in the "old" world of lending, dingy offices with old school people who obviously hate what they do. Those experiences have made coming to your company truly a very pleasant experience.
Great job and I'll take you up on the beer."
Chris P.
Owner